After many times of weather such as high temperature, low temperature, and plum rain, the wall of the house changed in a year, and all kinds of cracks, mildew, and dirt settled on the wall, and I felt that I was in a bad mood. Not in time, then every minute of small problems become big trouble, hurry to learn and Bona Fontaine wall cosmetic surgery, let the problem turned it to a big wall.
Question 1: Stains
In the daily life, accidentally smearing the stains, the dust accumulated over a long period of time, or the home-moving baby to the wall to create a post-modern art, the whole wall becomes as beautiful as a flower.
Solution: repainting
If it is a stain that is easier to erase, it can be easily wiped off with a damp cloth. It is more difficult to clean the stain or cover it with a layer of paint, or simply change the color of the wall. If you choose a coating with good environmental performance, you can still live it with your brush, and it will not affect your life at all.
Question 2: Moldy
Just back in the past, the southern rainy season and the rainy season have made people suffer a lot. In a too humid environment or long-term immersion in water, the wall is prone to mildew, or moldy on a large area, and even grows moss in the corner.
Solution: scraping the wall
Regardless of whether the wall grows a small mold, or a large area of ​​mold, the best way to deal with it is to scrape the wall of the moldy position, the area is larger than the moldy area, and then cleaned up, will be adjusted Putty on the putty, wait until the putty powder is completely dry and apply a lime that can absorb moisture and keep it dry. After applying the lime, brush the wall paint of the waterproof coating. Finally, polish the wall and wipe it clean.
Problem 3: Cracks <br> The common problem at home wall is a variety of cracks. Spider-like cracks grow from a little bit to a piece. Cracks in one piece can cause the surface layer to fall off and let the whole surface The wall became very ugly.
The solution: putty
The reason for the crack may be that the second layer of putty is brushed when the first layer of putty is not dried, and the first layer of putty powder shrinks and causes cracks. The remedy is to apply the adjusted putty powder and paint to the crack to cover the crack. However, this is only a remedy. To prevent the occurrence of cracks, you must pay attention to the construction of the wall during the decoration. You must wait until the putty is completely dry before proceeding to the next step.
Go Jiaju.com suggested that everyone solve the problem of the wall when the weather is good, so as not to take a long time, the small problem drags into big trouble, and it is more troublesome to deal with the wall at that time.
related articles
     Bonafontein brings you a healthy and comfortable sleep
Bonafontein teaches you floor care   
Bonafontein teaches you to clean the kitchen tips   
Bonafontein home renovation needs to be cautious
Stainless Steel M and V type Press fittinsg pipeline system is widely used in cold and hot water supply, heating supply, fire protection,
medicinal gas, industrial petroleum pipeline system etc.
Compared with traditional pipeline system, it`s not only more economical, safer and healthier, but also easier and faster for installation
with longer service life.

1. Stainless Steel V Type Press fittings range:
Coupling -- Equal coupling, Reducing coupling, Slip coupling, coupling with male/ female threads;
Elbow -- Equal elbow, Elbow 90°, Elbow 45°, Reducing elbow, Elbow with plain end, Elbow with wall plate, and Elbow with male/ female threads;
Tee -- Equal tee, Reducing tee, Tee with wall plate, and Tee with male/ female threads;
Others-- Pipe cap, Pipe Bridge and Flange connector.
2. Stainless Steel V Type Press fittings Material: Stainless steel 304L, Edelstahl 1.4306/ Edelstahl 1.4301, AISI304L, Inox304L;
Stainless steel 316L, Edelstahl1.4404, AISI316L, Inox316L;
Galvanized carbon steel, 1.0034C-Stahl,Kohlenstoffstahl, ACCIAIO AL CARBONIO.

3. Stainless Steel V Type Press fittings Size: 3/8``-4``inch or as request, pipe wall thickness: 1.0--2.0mm
Sizes range:
DVGW W534:1995: 15, 18, 22, 28, 35, 42, 54, 76.1, 88.9, 108mm.
JIS G 3448-1980: 15.88, 22.22, 28.58, 34.00, 42.7, 48.6, 76.1, 88.9, 108mm.
4. Stainless Steel V Type Press fittings Standard:
Stainless Steel V Type Press Fittings standard: (DIN) DVGW W534-1995; (JIS) JWWA G116:2001; GB/T 19228.1-2003
Stainless Steel Pipe standard: DIN10312:2003; GB/T 19228.2-2003
O-ring sealing standard: CEN EN 681-1:2006; GBT 19228.3-2003
5. O-Ring Seal: "Chlorinated butyl rubber" (CIIR), EPDM, HNBR, NBR and FKM, etc.
EPDM (black): max working pressure 16bar, working temperature from -20℃ to 120℃,
Suit medium: cold and hot water, compressed Air etc.
6. Galvanization: all carbon steel pipe fittings are plated with rust-resistant zinc.
7. Anneal: all stainless steel pipe fittings are annealed in inert gases before packing.
Stainless Steel Press Fittings Installation and Connection Order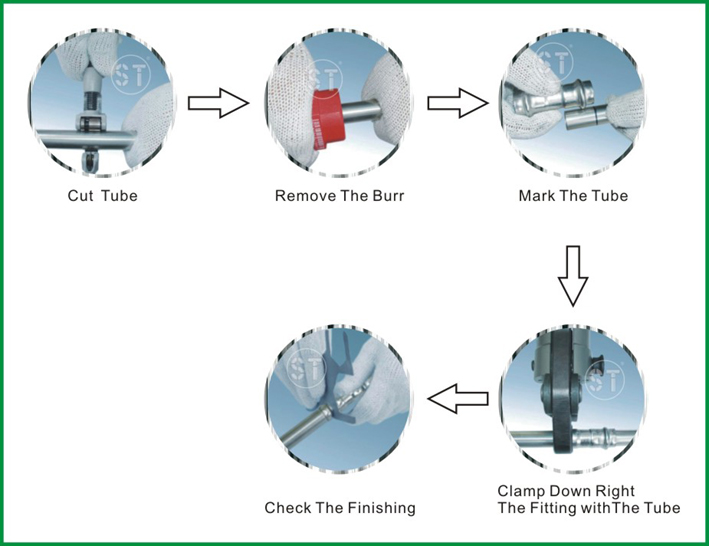 Equipments And Quality Control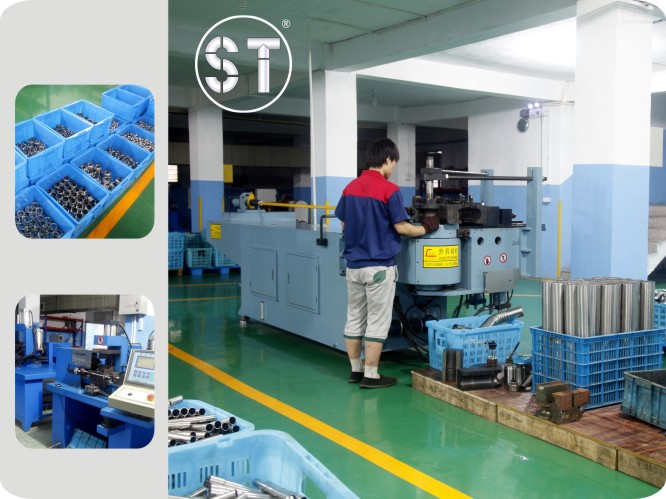 Orderly Workshop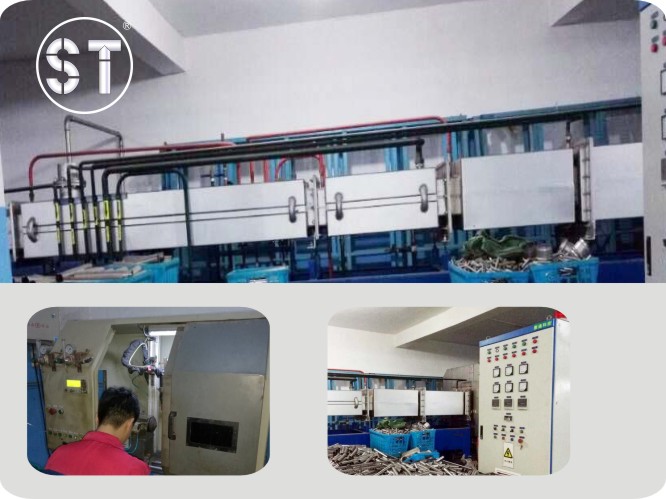 Efficient Anneal Equipment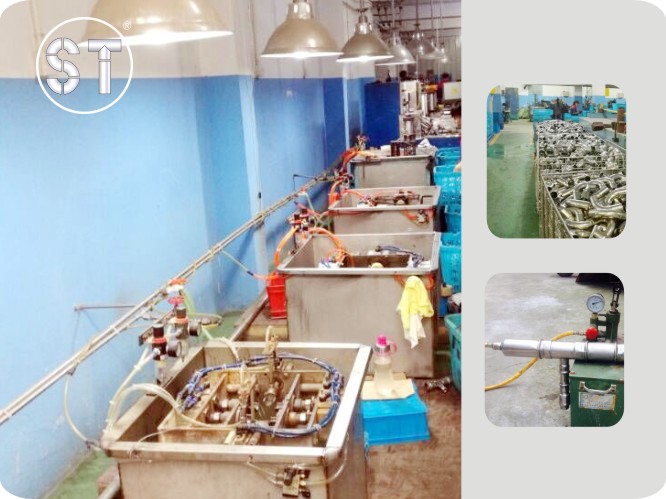 Pressure Testing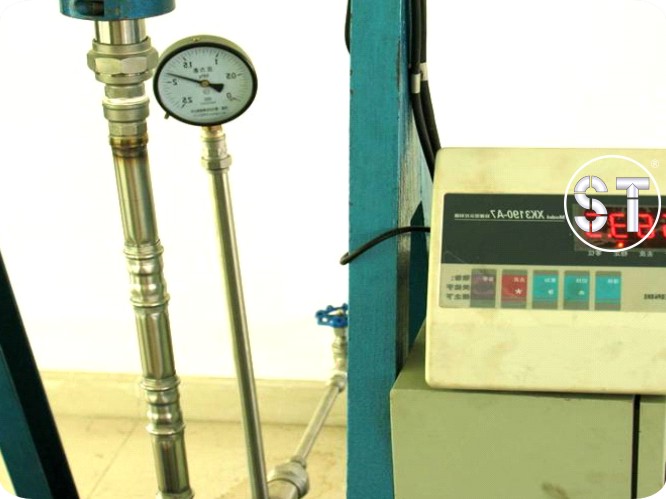 Tensile Testing
Stainless Steel V Profile Press Fittings(DVGW)
Stainless Steel V Profile Press Fittings,Stainless Steel V Type Press Fittings,Stainless Steel Single Press Tee,V Profile Tee Press Pipe Fitting
WENZHOU KASIN VALVE PIPE FITTING CO., LTD. , https://www.kasinvalvefitting.com